Menu
Every Bite Made From The Heart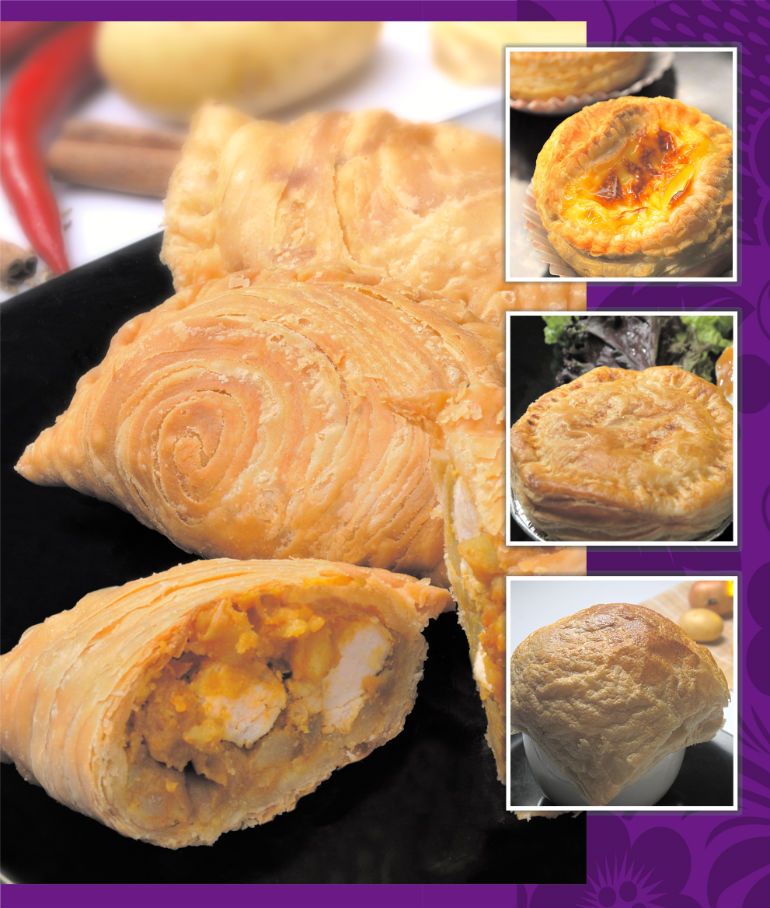 Enjoy the Mak Ee selection of specialist puffs and pastries that are taking tastebuds by storm.



Chicken Curry Puff


This is the one that started it all. Made daily with the freshest ingredients and a kick of curry spices that is guaranteed to be a taste you won't easily forget.



Tuna Puff


For the tuna lover, here is a different take on a classic. The creamy tuna and onion filling is a refreshing alternative in our classic, crispy and flaky signature clamshell puffs.



Portuguese Tart


Using our specialist puff pastry as the base for these turned out to be a match made in heaven with its crispy skin and cushiony egg filling.



Creamy Chicken Pie


Dig into one of our best sellers and discover its creamy chicken filling with herbs. The crisp and flaky puff pastry makes the perfect partner to the heartwarming chicken filling.



Chicken Curry Pie


An east-meets-west chicken curry alternative to our classic pie. Its creamy chicken filling comes with a kick of mild spicy notes to pleasantly tickle your tastebuds.



Chicken Pot Pie


Layers of crispy pastry open to reveal its rich creamy filling of chicken drumstick, mushroom slices, leeks, celery and more. This is a treasure trove of taste to be savoured.